System
Lighting Management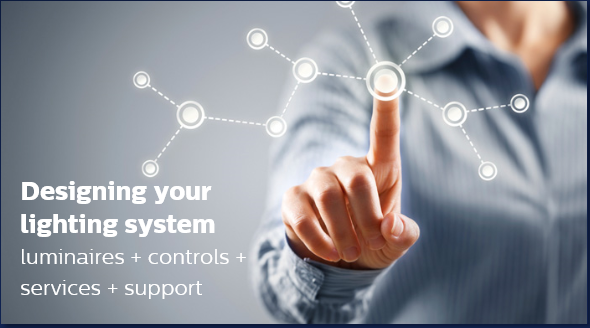 KENON systems provide total flexibility through addressable control and monitoring of every luminaire in a building. Its lighting management systems optimise energy efficiency and sustainability, provide total flexibility through addressable control of luminaires, and combine comprehensive central management and monitoring of the installation with powerful local user control.
Energy efficiency is optimised through presence and absence detection, daylight-linked dimming and scheduled control, by maximising daylight through solar-shading and window blind control, as well as integrated control of other energy consuming devices including air-conditioning.
Systems incorporate the open technologies of Dali, Lon, Bacnet and IP for energy-efficient control of lighting as well as for seamless integration and interoperability with other services to achieve efficient and joined-up control of all energy-consuming devices.
KNEON systems combine hardware and software, provide total compliance with local Building Regulations and leading international green rating systems. Systems are available as fully designed and commissioned systems or in modular form for design and configuration by third-party integrators.
Special propositions

for our clients
The projects team plan and coordinate the project through to final completion – deploying resources, scheduling deliveries, developing commissioning programs, issuing documentation and arranging training, as well as continually monitoring progress.