PoE Connected Lighting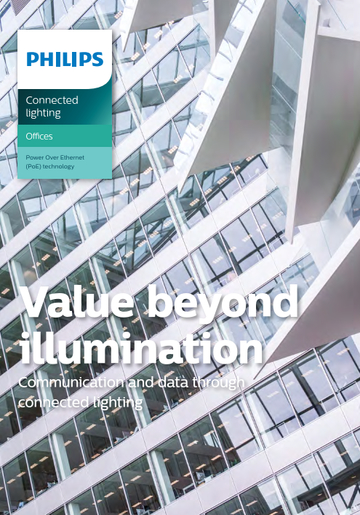 Product family information



Recent advances in mobile technology, cloud computing, data storage, and miniaturization are creating an Internet of Things (IoT) environment - a vast network of connected devices, people, processes, and data.




Connected lighting is part of this trend. By building on the digital nature of LED technology, connected lighting brings illumination and IT together. Connected lighting systems not only illuminate: they also serve as a platform for collecting and sharing data with the users and managers of illuminated spaces.




With the help of PoE technology not only power and data can be delivered for the luminaire over a standard Ethernet cable but it also allows the lighting system to be merged with the IT system. Like a computer, each fixture has a unique network address for two-way Ethernet-based communications.



Download
Special propositions

for our clients
The projects team plan and coordinate the project through to final completion – deploying resources, scheduling deliveries, developing commissioning programs, issuing documentation and arranging training, as well as continually monitoring progress.
SOME PROMINENT PROJECTS FOR PAST 5 YEARS