Facade and Entertainment Lighting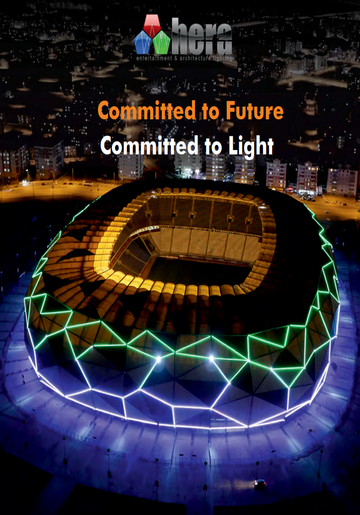 Make Your Building Stunning



Hera LED supports the optimum quality of life experience.




It can enhance outdoor spaces and architecture with adaptive, multi-layered and aesthetic lighting concepts tailored for right quality of light in the right place and at the right time.




Facade lighting provides a beautiful, aesthetic extension of your interior. Dotpixel lighting focusing on the outer walls will create an extraordinary atmosphere around your architecture.




Different results can be obtained by varying the the location and the spacing between the fixtures themselves. It gives you the best solution whether you want a uniformly illuminated wall or separate patches of light on the facades.



Special propositions

for our clients
The projects team plan and coordinate the project through to final completion – deploying resources, scheduling deliveries, developing commissioning programs, issuing documentation and arranging training, as well as continually monitoring progress.
SOME PROMINENT PROJECTS FOR PAST 5 YEARS